(For general information about Prompts, see How do Prompts work?)
Create a Prompt
1. Navigate to the Create screen and move the selector to "PROMPT" by tapping "PROMPT".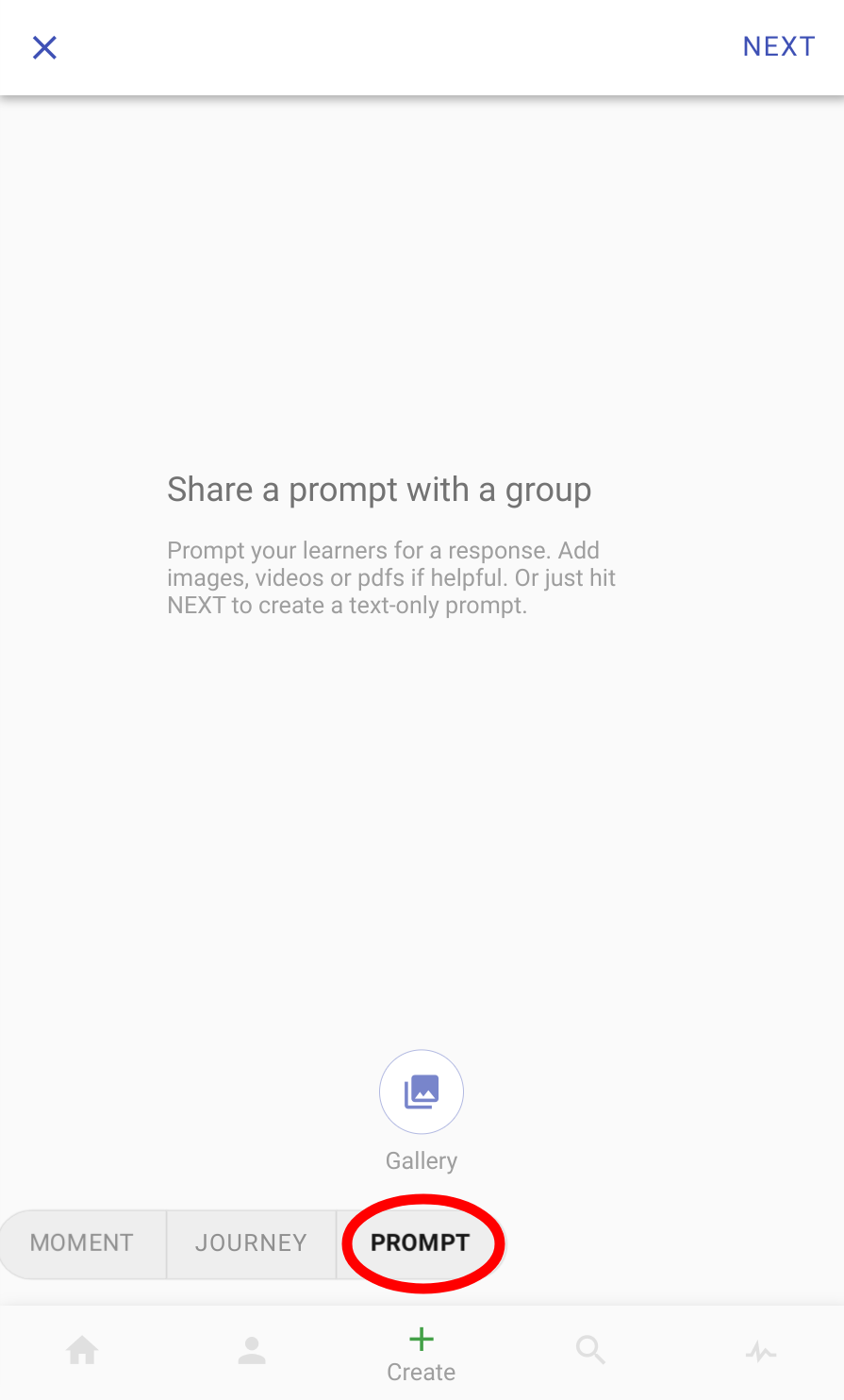 2. Optionally add media items for your Prompt by tapping the media type and then tap NEXT.
On web you see the Gallery option:
On mobile you see the Camera, Gallery, and More options:
3. Set the parameters for the Prompt and tap NEXT.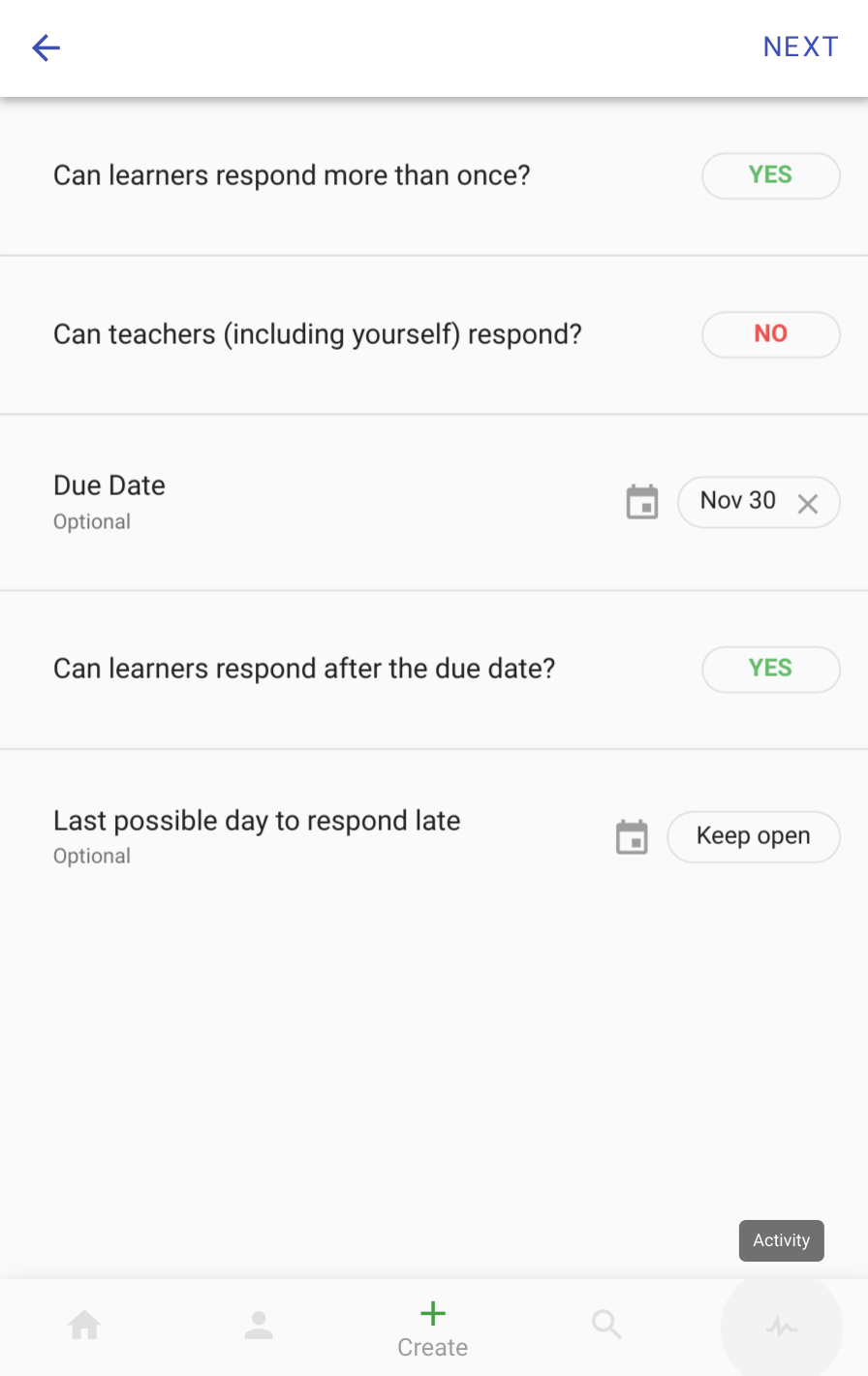 4. Select required Cogs (optional) and tap NEXT.
Required cogs are cogs that learners must address in their responses. Required cogs allow you to track which students responses you've reviewed. (See How do I view and track student responses to Prompts?)
5. Add a written prompt and tap NEXT.
6. Choose the groups/classes you'd like to respond to the Prompt by taking the following steps:
a. tap the group name,
b. tap "Entire Group",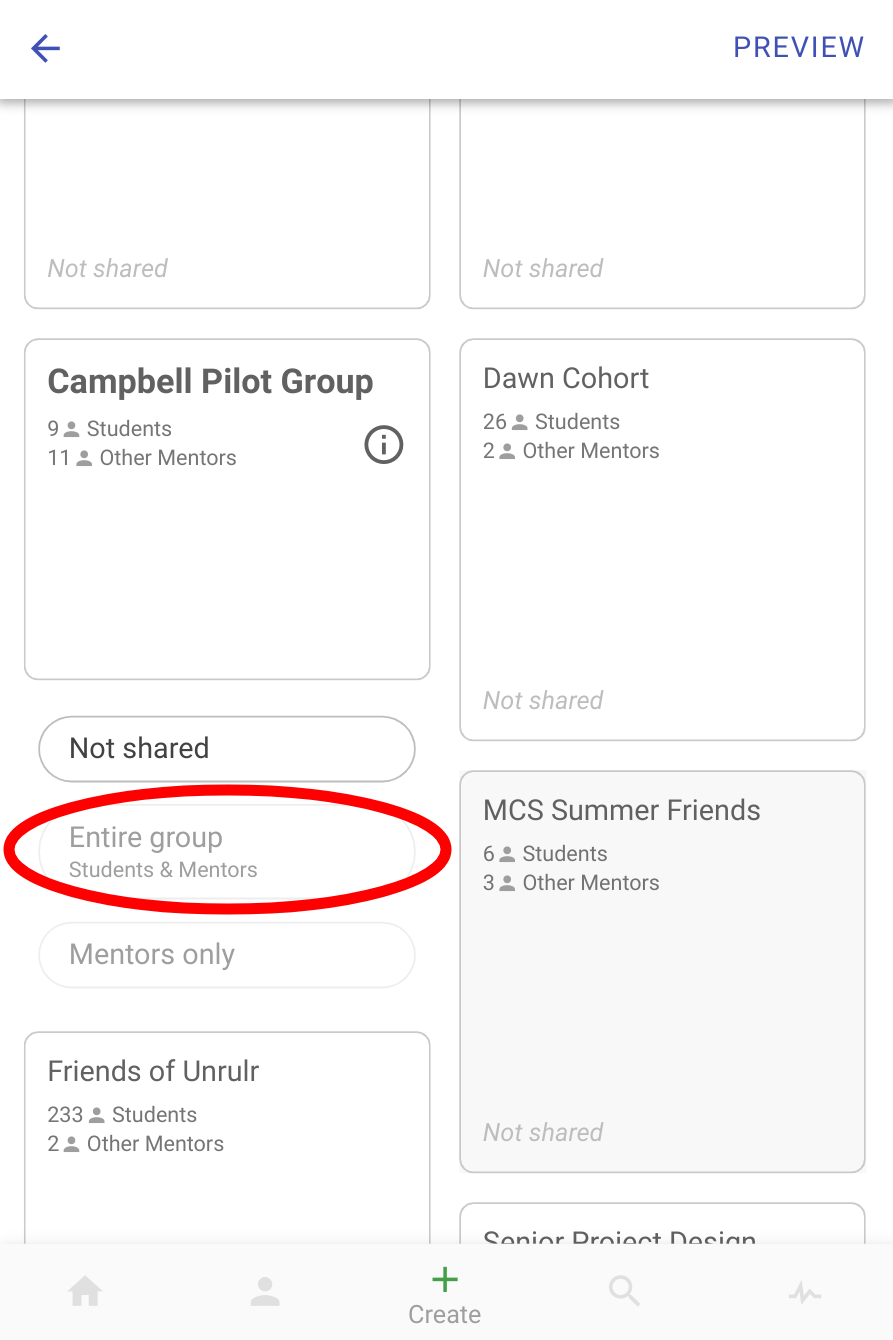 c. tap PREVIEW.
Students in the groups/classes you select will see the Prompt show up in their Prompt feed. (See How do students find and respond to Prompts?)
7. Preview the Prompt. If it looks good, tap POST to post it.